Minister: Three reasons why Germany sells its tanks to Indonesia
Wednesday, 19 September 2012, 23:40 WIB
Komentar : 0
military-today.com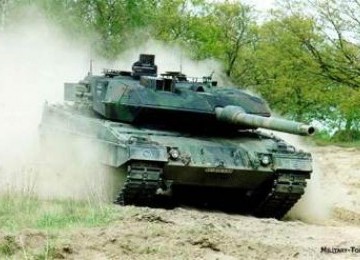 REPUBLIKA.CO.ID, JAKARTA - Indonesia's Ministry of Defense claims that German Government fully supports Indonesian plan for the procurement of Indonesian Army's weapon system. Indonesia is considered fulfilling the requirements and thus deserves to buy tanks from Germany.
Vice Minister of Defense Sjafrie Sjamsoeddin said German Chancellor Angela Merkel gave three reasons, among them were Indonesia was not a debt country and Indonesian economic growth was increasing. "The last is that Indonesia is not a country that violates human rights," Minister said quoting Merkel on the press release on Tuesday.
Minister Sjamsoeddin met with Merkel on his working visit to Germany on 17-24 September. Sjamsoeddin, citing Merkel, said that no country could dictate Germany on the trade of weapon system. Germany can freely offer its products to any proper country.
In Germany, Sjamsoeddin and members of High Level Committee visited Rheinmetall and Grob, German defense companies, where the Ministry bought 103 units of main battle tank (MBT) Leopard, 50 units of Marder 1A3 tank, and 10 supported tanks.
Indonesia since Monday also officially owns four turboprop aircrafts Embraer 314 Super Tucano replacing the previous OV-10 Bronco. Minister of Defense Purnomo Yusgiantoro said government would obtain four more Super Tucano aircrafts on early 2013 and eight others on late 2013 and early 2014.
Reporter : Ahmad Reza S/Fernan Rahadi/Satya Festiani
Redaktur : Yeyen Rostiyani
Buta yang paling buruk ialah buta hati.((HR. Asysyihaab))