Govt questions Indonesian's position at Failed State Index
Wednesday, 20 June 2012, 21:50 WIB
Komentar : 0
Republika/Agung Fatma Putra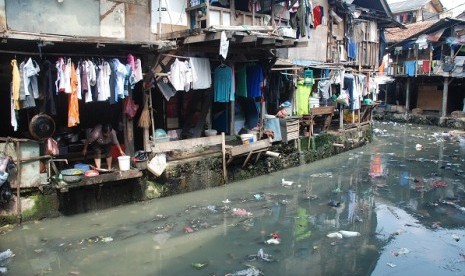 REPUBLIKA.CO.ID, JAKARTA – Indonesia sits in 63th out of 178 countries in Failed State Index (FSI) 2012 published in US, or increases from 64 in the previous index. The number indicates the country is in danger to become failed country.
The increasing number also shows that Indonesian condition is worse than last period, based on three matters. The first is demographic pressure because of degradation. Also, some citizens are displaced because of environmental problem. Second matter is unsatisfied group due to demonstration and violence towards minorities, while the third is social pressure between the rich and the poor.
The Coordinating Minister of Legal, Political and Security Affairs, Djoko Suyanto, disagree with the rating. "Our country has grown in 6.5 percent," he said on Wednesday. He added, the Fund for Peace, the institution issuing the index, did not see the development in Indonesia, such as the democratic life, media freedom, and others.
About the issue of law enforcement in Indonesia, Suyanto said the same problems often happened in other countries. "Let us repair it. We should work together," he said.
Maka nikmat Tuhanmu yang manakah yang kamu dustakan?((QS Ar Rahman))