Bomb attacks Santa Maria Tak Bercela Church, GKI, and Pentakosta Church, Surabaya.
REPUBLIKA.CO.ID, JAKARTA -- Indonesia's Muslim organization Nahdlatul Ulama (NU) has called on the government to take stern and quick measures to address the issue of terrorism and radicalism in the country. The measures must be taken as a key part of the government's effort to assure citizens security," chairman of NU executive board KH Said Aqil Siroj said in a statement here on Sunday, following bomb attacks at three churches in East Java's city of Surabaya earlier in the day.

NU would fully support a thorough investigation into the attacks, their motive, pattern, and movements that might initiate the attacks.

"There is a rampant growth of terrorism, thus it will need special and more intensive treatment from all parties, especially the state through its security personnel," Said Aqil said.

The bomb attacks at three churches in Surabaya and the recent riot involving terror inmates at the detention center of the National Police' Mobile Brigade (Brimob) Command Station in Depok, West Java, showed that radicalism on behalf of religion is worrying, he said.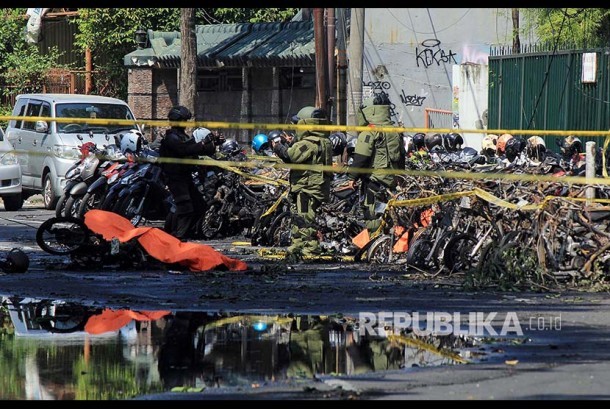 Police secure parking area of Pantekosta Church, Surabaya, in which the bomb explode on Sunday (May 13).

"Whatever the motive, violence, radicalism, and terrorism could not be tolerated nor be justified because it hurt humanity values," he said.

NU has called on all parties to stop any speculations that could increase the tension.

"We should entrust this case to security personnel to handle. We support them, and people should not share rumors, pictures of victims, and information that could not be verified regarding the incident," he asserted.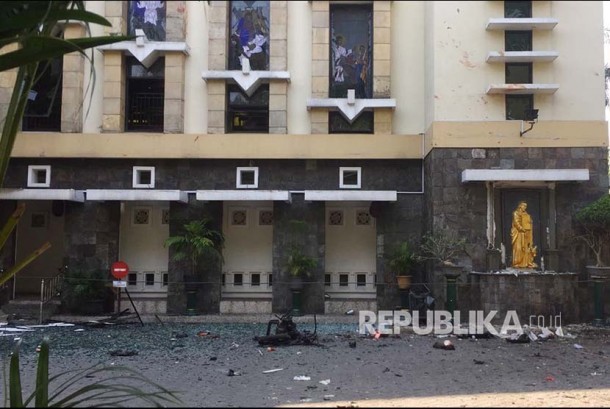 Bomb explosion hit Santa Maria church's, Surabaya, East Java, on Sunday.

NU has called on all Indonesians to stay united, and restrained from any provocation.

"Any small incidents that might link to radicalism and terrorism should be reported to security officers. In fact, any form of violence is against Islamic teachings and against all religions," Said Aqil said.
sumber : Antara