KPK commissioners received bomb threats at their houses on early Wednesday.
REPUBLIKA.CO.ID, JAKARTA -- The police would intensify its patrol in the neighborhood of the anti-graft commission (KPK) commissioners residences, following the bomb threats in their houses on early Wednesday. Chief of the Corruption Eradication Commission (KPK) Agus Rahardjo and Deputy Chief Laode Muhammad Syarif received bomb threats at their houses.
"(For protection of other commissioners' houses) we will intensify our patrol," a spokesman of the Jakarta Police Senior Commissioner Argo Yuwono stated.
In a separate occasion, a spokesman of the Indonesian Police Inspector General M Iqbal noted that KPK leaders, including Rahardjo and Syarif will have security from the commission as well as the police.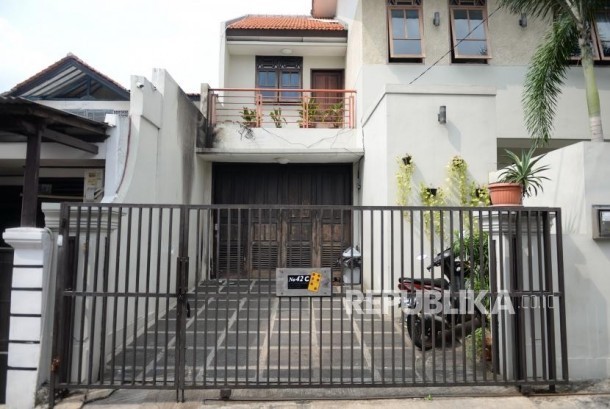 Molotov coctails were thrown into the house of KPK Deputy Chief Laode M Syarif in Kalibata, South Jakarta, Wednesday (Jan 9).
"We will have our standard operation procedures in regions. We also tasked the subdistrict police and district police to safeguard (the officials)," Iqbal revealed.
Earlier in the day, a bag allegedly contained a pipe bomb was found hanging on the fence in front of Agus' house by a security guard. However, after inspecting the device, police explained that it had no explosive capability despite its appearance.
Meanwhile, two bottles resembling molotov cocktails were thrown into Syarif's residence, but it failed to explode. The police have confirmed that both incidents did not cause any damages, and the situation in the officials' houses was under control.
The police are still investigating the case and have questioned some witnesses. Some police in plain clothes were seen patrolling near Syarif's house.