One million tourists expected to visit East Nusa Tenggara in 2013
Saturday, 07 July 2012, 23:57 WIB
Komentar : 0
labuanbajo-flores.com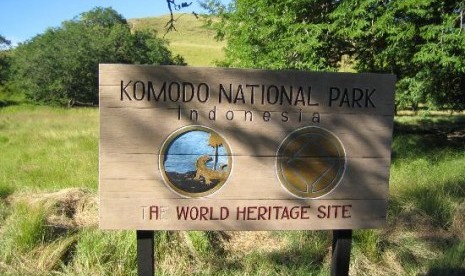 REPUBLIKA.CO.ID, KUPANG - The East Nusa Tenggara (NTT) government had set itself a target to attract one million tourists to the province in 2013, the chief of the local Tourism and Creative Economic Office, Abraham Klakik, said recently. "Our target for the number of tourist arrivals to NTT in 2012 is 750,000, and in 2013 it can increase to 1 million," Abraham stated, referring to the international marine event of Sail Komodo 2013.
Abraham noted that even before Komodo National Park was declared as one of the "New7Wonders of Nature", the number of tourists to the province had increased significantly. He said some tourists even postponed their visit to Labuan Bajo, at the western tip of Flores Island, because all the hotels in the town were fully booked.
"During the high season, there are not enough hotels in Labuan Bajo to accommodate the tourists, but we will try to overcome it in order to realise our dream of 1 million tourist visits in 2013," Abraham explained.
He pointed out that the number of tourists visiting East Nusa Tenggara had risen significantly over the past six months. "Observing the trend of increasing tourist visits to East Nusa Tenggara, from 148,673 visitors in 2010 to 412,072 tourists in 2011, we are optimistic that the number will continue to rise in 2012, especially after the announcement of Komodo as one of the New7Wonders of Nature," Abraham said. Therefore, besides promoting Komodo island through Sail Komodo 2013, the local government would continue its efforts to develop the natural, cultural, and historical tourism attractions in the province, he added.
Pulanglah pada istrimu, bila engkau tergoda seorang wanita (HR Muslim)