Muhammadiyah: The first of Ramadhan will be on July 20th
Sunday, 01 July 2012, 22:00 WIB
Komentar : 0
Antara/Nailin In Saroh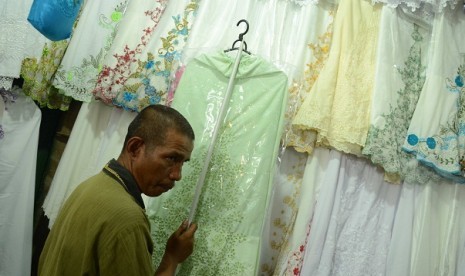 REPUBLIKA.CO.ID, JAKARTA – Muhammadiyah Central Executive (PP Muhammadiyah) officially announces that the first of Ramadhan 1433 H will be on July 20th, 2012. Muhammadiyah also sets the Eid al-Fitr or first of Syawal will be on August 19th.
The decision of Ramadhan and Syawal is authorized through the edict of Muhammadiyah Central Executive number: 01/MLM/I.0/E/2012. "The moon in the sky has been in conjunction (ijtimak) on July 19th at 11:25:24 western Indonesia time (WIB)," the Chairman of Muhammadiyah Central Executive, Din Syamsyddin, said.
Meanwhile, the ijtimak on Syawal will happen on August 17th at 22:55:50 WIB. Syamsuddin said, there would be probability that the arrangement of first Ramadhan set by Muhammadiyah would be different with other Muslim organizations.
"We suggest people to cling on the result of Tarjih and Tajdid Council of Muhammadiyah Central Executive," he said.
Yet, Muhammadiyah Central Executive also emphasizes and urges people to understand and respect the difference and honor the integrity, brotherhood, and tolerance to every belief.
Tidak ada pezina yang di saat berzina dalam keadaan beriman. Tidak ada pencuri ketika mencuri dalam keadaan beriman. Begitu pula tidak ada peminum arak di saat meminum dalam keadaan beriman.(HR Muslim)