BPPD and Garuda will promote Lombok in Shanghai Travel Fair.
REPUBLIKA.CO.ID, JAKARTA -- West Nusa Tenggara Regional Tourism Promotion Agency (BPPD) will take strategic steps to recover tourism in its working area after the earthquake. BPPD and the government-owned airline to campaign at the Travel Fair in Shanghai, China in the end of August for tours to areas not affected by the earthquake.

"This will help us to accelerate the recovery of West Nusa Tenggara tourism," said West Nusa Tenggara BPPD head TGH Fauzan Zakaria on Wednesday (August 29).

According to him, the steps taken by Garuda Indonesia was in line with the efforts taken by the BPPD. During the recovery period, BPPD continued to promote, especially West Nusa Tenggara tourist destinations that were not affected by the earthquake.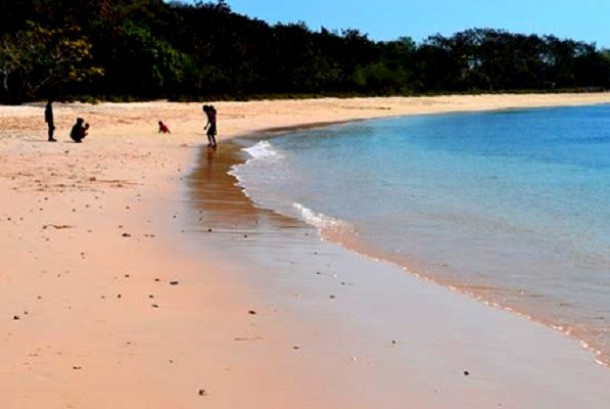 Pink Beach in Lombok, West Nusa Tenggara.

"North Lombok, East Lombok, West Lombok and many other destinations can be visited such as Special Economic Zone (KEK) Mandalika and Pink Beach," Fauzan added.

In addition, Fauzan said most tourist destinations in West Sumbawa, Sumbawa, Dompu and Bima are in prime condition. As it did not affected by the earthquake, the areas were safe to visit.

Earlier, in a meeting with BPPD administrators, Garuda Indonesia Vice President Marketing Citra Wikastri explained that the company is ready to take part in restoring West Nusa Tenggara tourism after the earthquake. According to her, Lombok is one of Indonesia's leading destinations that must receive special attention, especially after the natural disaster in the region.

"We will focus on Lombok during Shanghai Travel Fair," Citra said.

Lombok and Sumbawa tourism will also be specifically promoted at the Garuda Online Travel Fair. Garuda Indonesia will facilitate tourist destinations in those regions through inflight magazine Colors and promotional videos on the passenger seat screen on 104 Garuda planes.