Muslim World Biz targets investment in Muslim countries
Wednesday, 12 September 2012, 20:44 WIB
Komentar : 0
Republika/Prayogi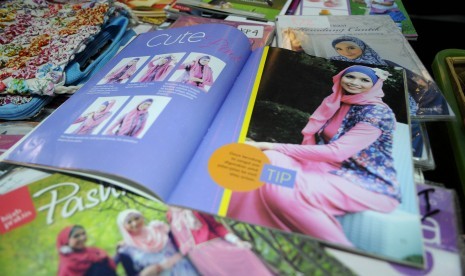 REPUBLIKA.CO.ID, JAKARTA - Jakarta Chamber of Commerce and Industry (Kadin DKI), cooperated with OIC International Business Center (OICBC), holds Islamic Conference and Exhibition to strengthen cooperation between Muslim countries. Entitled 'The Third Muslim World Biz 2012', the conference will be held on 13-16 September in Jakarta Convention Center (JCC).
"With Reinforce Economic Alliances as its theme, the event will focus on the opportunity of investment between Muslim countries," the Chairman of Kadin DKI, Eddy Kuntadi, said on Tuesday.
The event, aims to enhance colaboration and improve the welfare of people in Muslim countries, facilitates business sector in Muslim countries to optimize their resources. "Indonesia is expected to open business opportunity and introduce itself as economic power in Asia," Kuntadi said.
Amid the declining economic situation in Europe, Kadin projects Indonesia to become a center for food, fashion, and education. "We will also boost Islamic business in Indonesia," he said.
Kuntadi hopes the event, held in Indonesian for the first time, can increase global knowledge on potencies in Indonesia. "Indonesia is potential to produce halal food and fashion," he said.
Barangsiapa ingin disenangi Allah dan rasulNya hendaklah berbicara jujur, menunaikan amanah dan tidak mengganggu tetangganya( (HR. Al-Baihaqi) )