BASRA — The Indonesian national team is optimistic that it can show its best game against Iraq in the first match of the second round of the 2026 World Cup qualifying Group F at Basra International Stadium on Thursday (16/11/2023) evening. The Garuda Muda players are sure to surprise the home team.
Indonesian national defender Jordi Amat confirmed that he and his colleagues will give their full capabilities against hosts Iraq. He said Indonesia had worked hard in the drills to achieve maximum results. "We can surprise them. So, tomorrow's game will be very good," Amat said in a press conference ahead of the match, Wednesday (15/11/2023).
Shin Tae-yong's men will get pressure from the home supporters who fill the stadium. In the news it was mentioned that the tickets for the match had been sold out. That means there will be 65,000 spectators who will terrorize Amat and his comrades.
However, Amat, who has played with Real Betis and Swansea City, is not daunted by the support of the home supporters. He claimed to have known that the home fans would fill the stadium. "That's good. So, let's stay tuned," Amat said.
Amat, who now plays with Malaysian club Johor DT, praised the training facilities during his time in Basra. According to him, the facilities provided are excellent, ranging from lawns to other amenities.
National defender Asnawi Mangkualam expressed no dismay at the strength of Iraq, which is the 68th ranked team in the world. He believes the coach's strategy can go according to plan to take home three points from Iraq.
"If we know, the quality of Iraq is above us, but we do not think about that, we will just play according to what the coach wants and we aim to win the game later," he said.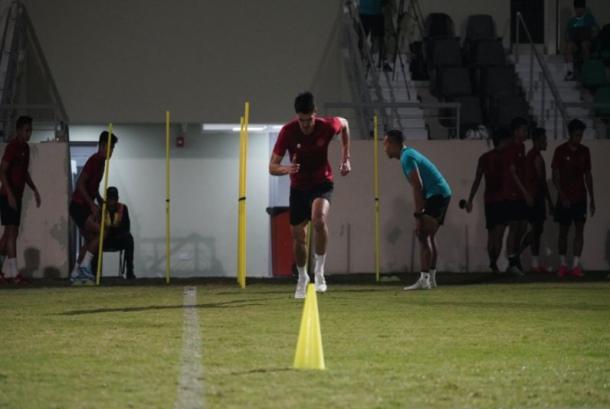 Asnawi was one of the last players to join the Iraqi national team. "It was a very long journey, the total time I traveled was about 26 hours," the Jeonnam Dragons player told the official PSSI website on Wednesday.
Asnawi, who was crucial to his club, Jeonnam Dragons, when they crushed Busan IPark 3-0 in the K League 2 extension on Sunday (12/11), said there were no obstacles for him despite being the last player to join Iraq because his condition is in good condition.
"Yes, indeed other team mate have come before me, but because I still had a game, on Sunday, I couldn't join immediately. But, my current condition is, thank God, well, maybe a little tired because I have traveled so far, but I remain optimistic that I can play in the 16th," said the 24-year-old footballer.
Indonesia national coach Shin Tae-yong said he had mentally prepared his players for the Iraq match. Shin reckons mental strength is needed in the face of an important match. Moreover, Pratama Arhan and friends will get pressure from about 65,000 home supporters in the stadium. "We will try our best to keep the match going smoothly and our mentality is also ready," Shin told a news conference.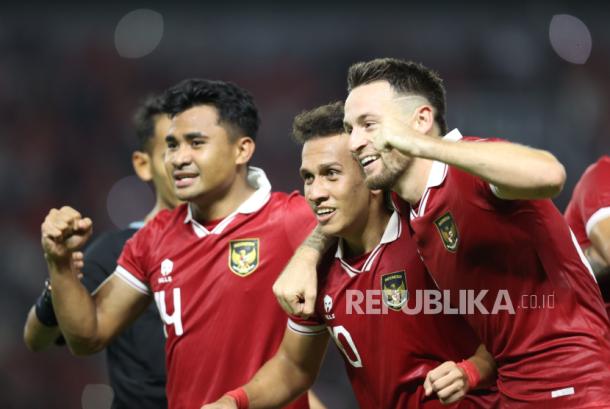 The South Korean coach admitted that Iraq was a strong team because some of his players grazed in Europe. However, Shin asked his foster children not to be daunted by their power. Shin wants his players to enjoy the match.
Shin added that his team has had ample time to train in preparing against Iraq. At the moment, he asks players to rest in order to have a fit condition on the day of the game.
Shin did not take some players to Iraq because of injuries, such as Marselino Ferdinand. Marselino who played alongside Belgian club, KMSK Deinze, was one of Shin's mainstays in midfield. However, Shin still has many options to replace Marselino. Marc Klok, Ricky Kambuaya, Egy Maulana Vikri, and Witan Sulaiman can be relied upon to fight Iraq.
Shin can also install his best composition in the backline. Elkan Baggot and Jordi Amat can be a central defender duet or with Rizky Ridho. Asnawi Mangkualam and Pratama Arhan could also be relegated as right and left wing defenders.
sumber : Antara