MALANG — The Ministry of Communications and Informatics (Kemenkominfo) has released the country's total losses due to online gambling estimated at Rp 138 trillion. This figure shows a worrying irony amid the economic conditions of the community not showing significant improvement.
Knowing this, an observer of cyberpsychology at the University of Muhammadiyah Malang (UMM), Aransha Karnilla Nadia Putri, said that a person's involvement in online gambling is closely related to one of the branches of social psychology, namely cyberpsychology. "It is a study whose main focus is on special human behavior in the digital world," she said in Malang, East Java, yesterday.
The main cause of the phenomenon is various "typical" behaviors of the Indonesian people that seem to provide an open space for this to enter. Then in the end it gets stuck and it's hard to stop it. People love the fear of missing out (FOMO), love to get involved, but don't know what the urgency and impact are.
In the psychology of popularity there is the term bandwagon effect, a tendency that says that 'what is crowded and done by others means right'. Biases like this that give rise to this phenomenon are easily spread. Moreover, if something that is popular is brought by a famous influencer, it will be very easy for people to believe, even follow it.
Aransha said that the various companies that develop online gambling sites also have abundant resources to carry out massive promotions. Individual perceptions of online gambling are instilled slowly. "It can be seen from the emergence of hundreds of thousands of websites with online gambling ads, which will surely slowly enter the brains of individuals who see it," she said in an official message received by Republika.
The phenomenon of online gambling also has a major impact on changes in individual behavior. Online gamblers who have begun to be exposed to addiction will tend to be secretive. They will cover up his behavior so that he will not be noticed by others. Moreover, they will make the slightest use of the opportunity to play the illegitimate game.
The psychology lecturer added that sound effects and various catchy terms such as 'Gacor' in slot games can produce the hormone dopamine that produces happiness. That is the reason why those who have tried online gambling will constantly play it. They hope to get happiness in an instant way.
According to Aransha, societies with a lower middle economic class tend to think short-term especially with regard to financial management. Even so, this problem is not as simple as the problem of economic class. She hopes that all walks of life work together to help eradicate this behavior, starting with oneself, those closest to you, to an even wider scope.
"In essence improve financial literacy, live in the real world, and socialize. That way, there is no chance for us to play the illegitimate game," she said. The government also has a responsibility to play an active role in eradicating these cases. This starts from blocking sites to carrying a narrative that educates the community. Thus, the chain of this phenomenon can be broken starting from the roots.
Indonesian Child Protection Commission (KPAI) said that online gambling targeting many students can no longer be allowed. The KPAI called for a firm stance from central and regional governments as well as across ministries, agencies, and agencies. There is also a need for a national movement to eradicate online gambling, especially among students. "The appeal of three ministers and one deputy minister should be accompanied by a national movement to eradicate online gambling, especially among students," said KPAI Commissioner Kawiyan.
He said this in response to three ministers and one deputy minister urging students to stay away from online gambling. The invitation in the form of video impressions was delivered by the minister of communication and informatics, deputy minister of communication and informatics, mendikbudristek, and the interior minister in the Youtube channel of the Ministry of Communications.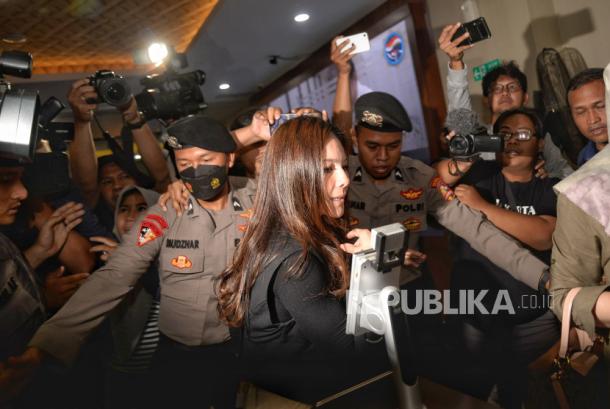 "The simultaneous appeal of three ministers and one deputy minister is proof of the awareness that online gambling that targets many students can no longer be allowed. There must be a firm stance from the government from the center to the regions as well as across ministries/institutions/agencies," Kawiyan said
He stated that the Ministry of Commerce and the Ministry of Budristek, which have an apparatus up to the district/city level, should lead the movement to stop online gambling. He said that so far the relevant authorities have not had a single voice in addressing the large number of school students involved and victims of online gambling.
For example, he said, when the Association of Teachers of All Indonesia (PGSI) of Demak Regency, Central Java, published its findings about about 2,000 students in the area who were victims of online gambling. According to him, the head of the local service doubted the validity of the data of the findings. "The head of the Department argued that no one is involved in online gambling because it has banned middle and middle school students from carrying mobile phones," he said.
Another equally important point is the decisive action of Kemenkominfo as a ministry that has the authority to regulate the digital realm. Kawiyan believes that Kemenkominfo is the one who knows which sites are good and which sites are loaded with gambling. He asked that the Ministry of Economic Affairs should make sure there are no more online gambling sites.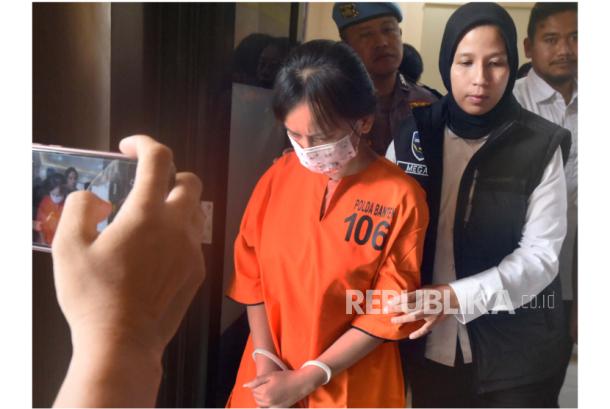 "For the safety of the students who are the shoots of the nation's generation, such certainty is needed today. The work of Kemenkominfo should also be supported by the Police in law enforcement. The police should carry out cyber patrols to catch online bookies and impose strict penalties in accordance with applicable laws," he said.
Menkominfo Budi Arie Setiadi invites students to stay away from online gambling. Budi Arie said that Indonesia is currently experiencing an online gambling emergency. Not only among adults, online gambling also ensnares students. "Online gambling or slot gambling or gacor has ensnared students, there have been many cases of students who are addicted to online gambling to commit crimes of theft," said Budi Arie.
Budi Arie continued, with only a mobile phone and tens of thousands of dollars in money, many people were tempted to bet on trying their luck. However, instead of profit, the victims suffered losses. "But, you know, brothers and sisters, this online gambling site has set up its system so that the bookies are always profitable and we are supposed to keep spending money, some are set up so that we can really start, win at certain times and various other modes," Budi Arie said.