Police have re-delegated Ratna Sarumpaet case file to Prosecutor Office on Thursday.
REPUBLIKA.CO.ID, JAKARTA -- The Jakarta Metro Police has re-delegated Ratna Sarumpaet's file to the DKI Jakarta Prosecutor's Office on Thursday (Jan 10) afternoon. Head of Crimes and Violences sub-directorate of Polda Metro Jaya AKP Nico Purba said no new evidence submitted.
However, Nico belived this time the police have completed both formal and material aspect of the case file. Twenty points of revision have been made to the file.
"We believe that the files will be declared complete (P21) before the detention period over on February 1," Nico stated.
So far, the police have questioned one new witness, namely a political observer Rocky Gerung. Nico hoped the authorities can coordinate well to fulfill criminal material.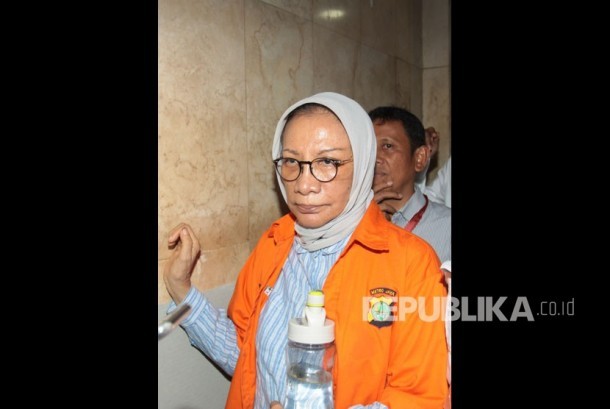 Ratna Sarumpaet
P21 is a notification that the results of the investigation are complete. P21 is one of the codes according to the Attorney General's Decree no 132 / JA / 11/94 concerning the Administration of Criminal Cases.
The case started when Ratna who was one of spokepersons of Prabowo-Sandiaga campaign team decided to have cosmetic surgery on Sept 21, without any consent of her families. The next day, a picture of her with swollen face circulated on social media. To her families, she claimed it was a result of an assault happened in Bandung, West Java.
She kept her secret for a week. Ratna also hide the truth from her politician friends, including Amien Rais, Prabowo Subianto, and Fadli Zon. On Oct 2, Fadli tweeted about the assault and it catched public attention.
Later that night, Ratna met Prabowo and his national campaign team to clarified about the incident. Ratna did not tell the truth yet. Prabowo then stood for her, saying he would met national police chief to discuss the case.
According to chairwoman of the Prabowo-Sandiaga Uno campaign team, Nanik S Deyang, the incident had taken place on Sept 21, near Husein Sastranegara International Airport. However, on Oct 3, police found out that Ratna had not been in Bandung that day, but at Jakarta hospital specializing in cosmetic surgery.
Ratna then admitted to have lied. She said pictures of her swollen eyes that went viral were the result of liposuction and apologized to Prabowo and public for her deception.
Jakarta Police arrested Ratna when she was about to take a flight to Chile at Soekarno Hatta International Airport, Tangerang, Banten, to attend international playwrights conference on Oct 4. She was named as a suspect under Article 14 Law No. 1/1946 on criminal law regulations and Article 28 juncto Article 45 Law No. 11/2008 on Information and Electronic Transactions (ITE).