Jegog to be registered to UNESCO
Friday, 03 August 2012, 20:32 WIB
Komentar : 0
Antara/AA Gde Agung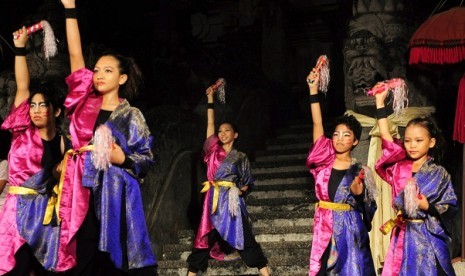 REPUBLIKA.CO.ID, JEMBRANA - Jembaran local government in Bali considers registering traditional music Jegog to UNESCO as world cultural heritage. Jegog is traditional music indigenous to Jembrana played on instruments made of bamboo. The Vice Regent of Jembrana, I Made Kembang Hartawan, said the registration was still discussed.
"We may also seek the patent for Jegog." he said. The discourse emerged after Jegog's artists found similar art with another region. "Our history and tradition has demonstrate that Jegog music is from Jembrana," he said.
Yet, the local government still needs some further discussion. "All parties, especially the artists, will be involved on the discussion. We will also ask for the help from provincial and central government for the recommendation," he said.
Meanwhile, the Head of Resource and Development Bureau for Ministry of Tourism and Economic Creative, Prof Dr I Gede Pitana, encouraged them to register Jegog to UNESCO. Yet, he said that Jegog could not be patented since it was a communal tradition.
Anas Ra, pembantu rumah tangga Nabi Saw berkata, " Aku membantu rumah tangga Nabi Saw sepuluh tahun lamanya, dan belum pernah Beliau mengeluh "Ah" terhadapku dan belum pernah Beliau menegur "kenapa kamu lakukan ini atau kenapa tidak kau lakukan ini.((HR. Ahmad))