Foreign ministry holds Indonesian national emblem exhibition
Thursday, 19 July 2012, 21:48 WIB
Komentar : 0
Ministry of Foreign Affairs/Directorat of Public Diplomacy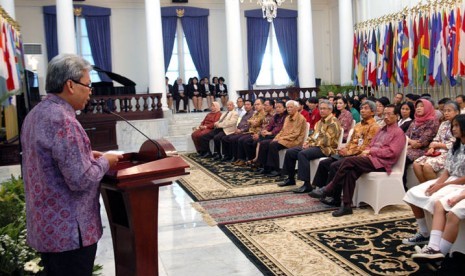 REPUBLIKA.CO.ID, JAKARTA - The Indonesian Foreign Ministry will hold an exhibition titled "The History of Garuda as Indonesian National Emblem" at Gedung Pancasila building, Jakarta, starting Thursday (July 19) through August 14. The exhibition is part of a series of celebrations for Indonesia`s 67th Independence Day.
"Through the exhibition, we invite people to know more about Garuda, the national emblem, as well as Gedung Pancasila, which has a close historical relationship with the emblem," General Secretary of Foreign Ministry Budi Bowoleksono said here on Thursday.
On June 1, 1945, President Soekarno selected Gedung Pancasila as the venue to give his speech before the Investigative Agency for Indonesian Independence Preparation (BPUPKI). At the building, he talked about the concept of Pancasila and made a small group of statesmen declare "Piagam Jakarta".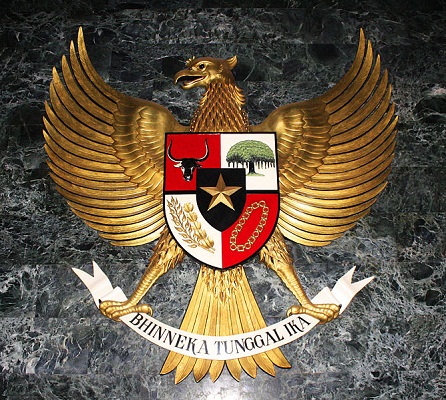 The Foreign Ministry`s Director General for Information and Public Diplomacy, AM Fachir, said the exhibition would educate the youth about the history of Indonesia`s national emblem. "The exhibition will serve as an introduction for people, especially the youth, on Garuda history," he added.
The exhibition features 20 panels that show, step by step, how the national emblem was designed, as well as the biographies of its designers. One of the designers of Garuda was Ki Hajar Dewantara. A 10-minute documentary film on the emblem design process will also be played there.
The exhibition was officially opened by General Secretary Budi Bowoleksono and attended by several historians, academics, students and government officers. It will be open Tuesdays through Thursdays from 9 am to 2 pm local time. Visitors will be guided by junior diplomats from the Foreign Ministry.
Telah nampak kerusakan di darat dan di laut disebabkan karena perbuatan tangan manusia, supaya Allah merasakan kepada mereka sebahagian dari (akibat) perbuatan mereka, agar mereka kembali (ke jalan yang benar)((QS ar-Rum: 41))