BNPB: 900,000 people live in tsunami-prone areas
Saturday, 08 September 2012, 22:36 WIB
Komentar : 0
Antara/Iggoy el Fitra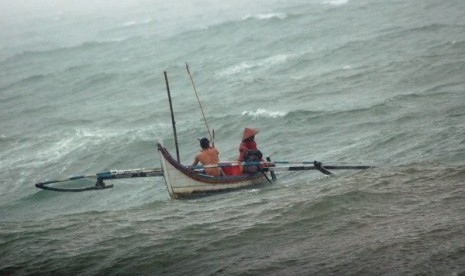 REPUBLIKA.CO.ID, PARIAMAN - The National Disaster Control Agency (BNPB) noted that at least 900,000 people live in tsunami-prone areas in West Sumatera. They need evacuation routes in event of tsunami happen.
The Head of BNPB, Syamsul Maarif, said on Friday that the regional heads in West Sumatera must pro actively conduct some efforts to save the inhabitants. The 900,000 people live in seven regions and cities along the west coastal line of Sumatera; Pesisir Selatan, Padangpariaman, Agam, Pasaman Barat, Mentawai, Kota Padang and Pariaman. A solution for evacuation is to build a shelter every 500 meter with 10-12 meters height.
People only have 30 minutes to evacuate themselves to higher place should the tsunami occur considering that wave speed reaches 400 kilometers per hour. BNPB is studying how many shelters needed in West Sumatera. The regional heads are also asked to make a detail on the budget. Several shelters are targeted to finish on early 2013.
Allah melaknat orang yang menyiksa hewan dan memperlakukannya dengan sadis((HR. Bukhari))