Indonesia provided with 5 billion USD stand-by loans
Sunday, 26 August 2012, 22:40 WIB
Komentar : 0
Republika/Wihdan Hidayat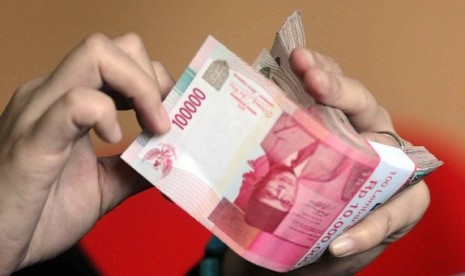 REPUBLIKA.CO.ID, JAKARTA - Indonesia has secured commitment for 5 billion USD stand-by loans from international parties to anticipate budget funding problems in 2013. According to the draft 2013 budget and financial note documents received at the end of last week and the amount is equal to 46.5 trillion IDR based on the assumed exchange rate of 9,300 IDR per USD.
Sources of the loans include the World Bank through "Program for Economic Resilience, Investment and Social Assistance in Indonesia" (Perisai) totaling 2 billion USD, the Asian Development Bank through the Precautionary Financing Facility program worth 0.5 billion USD, the Australian government through the Contingency Facility program worth 1 billion USD and the Japan Bank for International Cooperation (JICA) through the Contingency Loan Facility program totalling 1.5 billion USD.
To deal with financial market conditions which are still vulnerable as the US economy has not yet recovered and because of a debt crisis in the European zone, the Indonesian government has prepared efforts to maintain the country`s economic growth and macro-economic stability comprehensively.
Learning from its experience during the 1997-1998 Asian financial crisis and global financial crisis in 2008-2009 the Indonesian government has prepared pro-active measures to assure meeting the budget funding to deal with increasing volatility in the global financial market and to maintain the country`s macro-economic fundamentals.
One of the measures is preparing stand-by loans with support from international development partners to be used in case the government cannot meet funding needs through the capital market such as through issuance of state bonds.
The contingency funding facility is an insurance-like facility meant as a financing back-up for the government especially during 2012 and 2013. The facility will only be used in case of an extreme condition in the capital market that makes the government difficult to find financing sources and only after other pro-active steps taken such as activation of the Bond Stabilization Framework and exploitation of other funding sources such as excess budget.
"Orang munafik adalah orang yang banyak mencela, dan merasa dirinya lebih baik dibandingkan saudaranya"((HR Tirmidzi))