Indonesia prioritizes six targets in economy
Friday, 24 August 2012, 20:57 WIB
Komentar : 0
Antara/Dian Dwi Saputra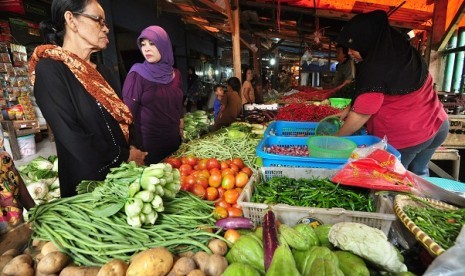 REPUBLIKA.CO.ID, BOGOR - President Susilo Bambang Yudhoyono (SBY) announced on Friday to prioritize six economic targets to anticipate economic situation in 2013-2014. The six targets are economic growth, employment opportunities, price stability, poverty alleviation, food and energy security.
"These six main targets are our focus and priority for the next two years," SBY said in an economic retreat in Bogor Palace on Friday.
Government, he said, must be aware amid the challenging situation although Indonesian economy grew well. President also asked every party to succeed the governmental working plan and the draft of 2013 state budget.
He also urged to work harder to achieve better economic foundation for the future. President SBY on the retreat was accompanied by Vice President Boediono and attended by ministers of Second Indonesian United Cabinet.
Ada seorang lelaki berkata kepada Nabi SAW: "Berilah aku nasihat!" Beliau menjawab: "Jangan marah" Orang itu berulangkali meminta supaya dirinya dinasihati, maka Rasulullah SAW tetap mengatakan: "Jangan marah!" (HR. Bukhari)