Police arrest 28 illegal immigrants in Cianjur
Monday, 20 August 2012, 20:35 WIB
Komentar : 0
Antara/M Agung Rajasa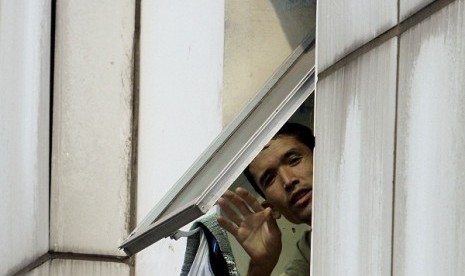 REPUBLIKA.CO.ID, CIANJUR - Cooperated with National Army, Indonesian National Police arrested 28 illegal immigrants inside the forest in Cianjur, West Java. They were hiding in Cisela Beach, Cidaun.
"They were arrested at 19.00 in different places. They are now in police office and will be sent to Cianjur Police office," said the Operational Head of Cianjur Police, Gatot Satrio.
With the current arrest, police have arrested a total of 61 illegal immigrants. Meanwhile, the immigrant officer and International Organization for Migration (IOM) have interrogated 31 illegal immigrants. About 30 are from Iraq, Iran, Pakistan, and Afghanistan. They plan to seek for shelter in Christmas Island, Australia, through Cisela Beach by using boat.
The authority in Immigrant Office, Irpan Safari, said the 30 immigrants are registered in UNHCR as refugees who seek for shelter. Hence, they will be handed immediately to UN through IOM.
Rasulullah saw. bersabda: Janganlah engkau berdusta mengatasnamakan aku, karena sesungguhnya orang yang berdusta atas namaku, maka ia akan masuk neraka.(HR. Muslim)