SBY: More budget for infrastructure in state budget 2013
Wednesday, 15 August 2012, 23:30 WIB
Komentar : 0
Republika/Aditya Pradana Putra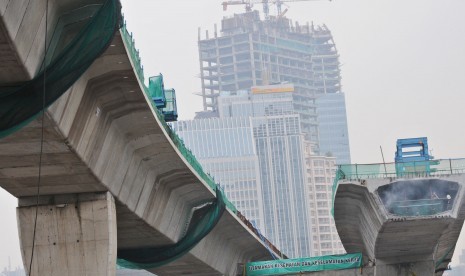 REPUBLIKA.CO.ID, JAKARTA – Indonesia's President Susilo Bambang Yudhoyono expects the House of Representatives to ratify government's proposal on 2013 state budget draft soon. The 2013 draft includes the increasing budget for infrastructure development in remote areas, borders, and outer islands.
"I hope government's proposal is ratified by the House and considered positively by Regional House of Representatives because the increasing budget is a sign of our love for Indonesian people," SBY said on Tuesday.
President continued that right now was a momentum to develop the economy which could boost Indonesian prosperity. Indonesian economy is strong and positively growth amid the European crisis so Indonesia can absorb many job seekers.
Meanwhile, the Minister of Finance Agus Martowardojo said the main consideration for 2013 state budget was effective expenditure since the state budget would only be spent for productive needs. "Government needs to be convinced first that state funds are being allocated to buy goods that will add value," Martowardojo said.
While Coordinating Minister of Economy Hatta Rajasa said the draft was designed to develop and expansive and productive economy. The budget will allocate 200 trillion IDR for infrastructure development to boost economic progress and to obtain a growth rate in around 6.8-7.2 percent.
Rasulullah SAW bersabda:"Tidak akan masuk neraka orang yang shalat sebelum terbitnya matahari dan sebelum terbenamnya, yakni shalat subuh dan ashar."( HR Muslim)