Indonesia to host Asia-Europe Culture Ministers Meeting
Tuesday, 14 August 2012, 23:00 WIB
Komentar : 0
Antara/Andreas Fitri Atmoko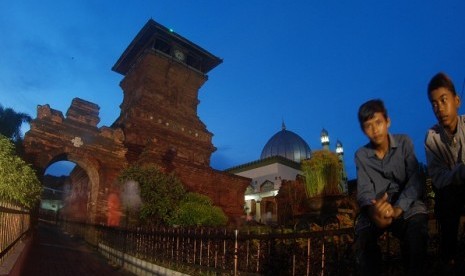 REPUBLIKA.CO.ID, JAKARTA - Indonesia will host the upcoming Asia-Europe Culture Ministers Meeting (ASEM-CMM) on 17-19 September 2012 in Yogyakarta to increase the cooperation and bridge the cultural gap between Asia and Europe.
"This is a rare opportunity and might not come out again within several next decades," the Deputy Minister of Education and Culture, Wiendu Nuryanti, said on Monday.
The fifth meeting is expected to generate real cooperation for the preservation of historical cities in Asia and Europe. "Many cities, especially historical cities, in the world lose their characters because of time changing," she said. For example, Indonesia has other cities than Yogyakarta which are needed to be preserved, such as Lasem, Kudus, and Sawahlunto.
This forum is the implementation of Indonesian commitment towards reservation and management of historic urban landscape. Yogyakarta is chosen because it has cultural heritage. Indonesia has actively involved in social culture meeting for a long time.
"Indonesia is founding fathers of the first forum ASEM Interfaith/Intercultural Dialogue in Bali on 2005," she said. There are currently 48 countries in Asia and Europe joined in ASEM-CMM. About 27 of them have confirmed their attendance.
Dan orang-orang yang beriman serta beramal saleh, mereka itu penghuni surga, mereka kekal di dalamnya. (QS Al-Baqarah [2]:82)