Legislator calls for a halt to gas exports
Saturday, 11 August 2012, 00:28 WIB
Komentar : 0
badaklng.co.id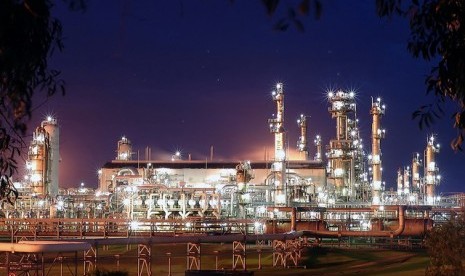 REPUBLIKA.CO.ID, JAKARTA - A legislator warned the government to give priority to meeting domestic gas requirement especially to feed the industry over exports. Shortage in gas supply in the country had become a national problem that has to be solved immediately to shore up the manufacturing industry, Edhy Prabowo of the Commission VI said.
The government needed to address this problem more seriously and guarantee gas supply for domestic industry, Edhy from the minority Gerindra faction said here on Friday. The government must regulate allocations of gas supply for domestic consumption and exports, he added.
Sufficient allocations must be set for each industrial consumers such as fertilizer industry and for exports, he said. "If necessary we stop exports until domestic requirement is fully met," he added.
Shortage in gas supply had hit not only fertilizer industry but also ceramic industry, which used gas in the process of production, he noted. Indonesia uses gas as feedstock for urea fertilizer and shortage in gas supply has resulted in the defunct of ASEAN Aceh Fertilizer in Lhokseumawe, Aceh. The problem faced by fertilizer industry could add to the difficulties in maintaining the country food resilience.
Sesungguhnya seorang pemimpin itu merupakan perisai, rakyat akan berperang di belakang serta berlindung dengannya. Bila ia memerintah untuk takwa kepada Allah azza wa jalla serta bertindak adil, maka ia akan memperoleh pahala. Namun bila ia memerintah dengan selainnya, maka ia akan mendapatkan akibatnya.(HR Muslim)