Myanmar replies Indonesian letter questioning Rohingya issue
Monday, 06 August 2012, 22:28 WIB
Komentar : 0
Antara/Irsan Mulyadi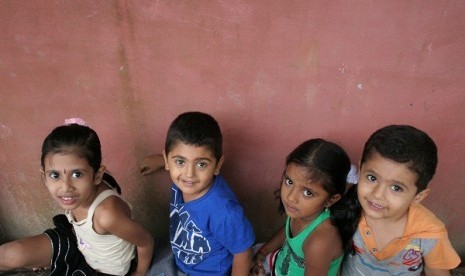 REPUBLIKA.CO.ID, JAKARTA - Myanmar government sends a letter to Indonesian House of Representatives about the harsh comments from Indonesian public and government over Rohingya.
"They disagree over Indonesian comment on the incident Muslim Rohingyas," Marzuki Alie said on Monday.
Myanmar mentions in the letter that there is no discrimination or genocide towards Rohingyas. They explain, the violence was triggered by rape and robbery by three members of Rohingya minority in Kyauk Ni Maw, Rakhine State. The rape sparked a series of clashes across Rakhine.
Myanmar's clarification, he continued, was appropriate. Yet, direct investigation is still needed. Marzuki welcomes UN's fact and finding commission to investigate the case.
Indonesia is currently critical towards Rohingya issue in Myanmar. President Susilo Bambang Yudhoyono has sent a letter to Myanmar leader and questioned the humanitarian tragedy. House has also sent a letter to Parliamentary Union of OIC (PUIC) Members States and urge them to take firm step for Myanmar.
Wahai orang yang beriman! Janganlah kamu saling memakan harta sesamamu dengan jalan yang batil (tidak benar), kecuali dalam perdagangan yang berlaku atas dasar suka sama suka di antara kamu((QS. An Nisa 4 : 29).)