REPUBLIKA.CO.ID, JAKARTA - Three Indonesian nationals were injured in a shooting rampage at a suburban Denver movie theater in Colorado during a midnight screening of the new Batman film on Friday evening, Foreign Affairs Minster Marty Natalegawa confirmed on Saturday.
"Our Consulate General in Los Angeles had contacted the Indonesian community in Denver and was informed that three Indonesian nationals were injured in the incident," Natalegawa told the newsmen and added that the Indonesian representative office in Los Angeles would extend its full cooperation towards their treatments at the hospital.
Natalegawa said the three Indonesian victims were of Situmeang family consisted who suffers bruises in his left eye. His wife, Rita Paulina br. Silalahi (45 years), is injured in her arms and legs. She is now treated at Denver Health Hospital.
Meanwhile, their 15-year-old son, Prodeo Et Patria Situmeang, was shot in his back. He is intensively treated at Colorado University Hospital.
"He is now in stable condition, but the projectil is still intact," Counselor of Indonesian Consulate General in Los Angeles, Sri Wahyuni, said.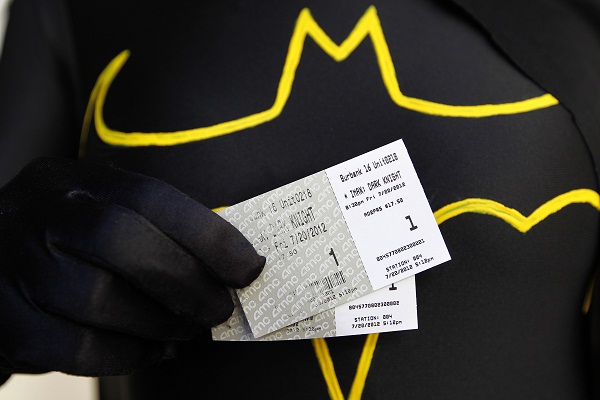 The suspect taken into custody
According to Reuters, a gunman in a gas mask and a bullet-proof vest killed 12 people at a midnight premiere of the new Batman movie, sparking pandemonium when he hurled a gas canister into the auditorium and opened fire on moviegoers.
Hospital officials told Reuters that some 55 others, including children, were hurt in the attack during the staging of "The Dark Knight Rises" at a mall in the suburb of Aurora. Some of the injured fans were treated for the effects of tear gas.
Police took James Eagan Holmes (24 years), into custody on Friday in a parking lot behind the cinema. He is expected to make his first court appearance on Monday. The shooting evoked memories of the 1999 massacre at Columbine High School in Littleton, also a Denver suburb, where two students opened fire and killed 12 students and a teacher.
Forecasts for opening weekend ticket sales were thrown into doubt after a shooting in Colorado on Friday at a midnight screening of the film. Twelve people were killed. Warner Bros. said in a statement that the studio was "deeply saddened" by the incident and extended sympathy to the families of the victims.