India to boost investment in Indonesia
Friday, 20 July 2012, 22:00 WIB
Komentar : 0
Republika/Wihdan Hidayat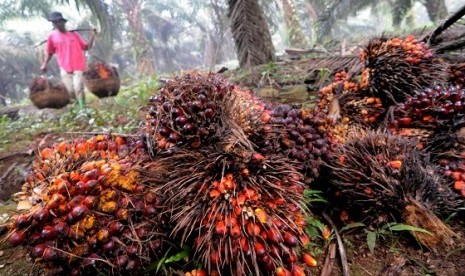 REPUBLIKA.CO.ID, JAKARTA - India will boost its investment volume to Indonesia as the country targets the investment in around 25 billion USD or 236.1 trillion IDR for the next seven years. It could be reached if both countries made more investment, the India Ambassador to Indonesia, Asean, and East Timor, Gurjit Singh, said on Wednesday in India Business Forum in Jakarta.
He believes the expected number can be obtained in the near future. He said the trade volume between both countries had reached 17 billion USD or 160.5 trillion IDR to 18 billion IDR or equivalent to 170 trillion IDR. Indonesian export to India reaches 13.5 billion USD or 127.5 trillion IDR, while India export to Indonesia reaches 4.5 billion IDR or 42.5 trillion.
In the future, India investment to Indonesia will cover ranging sectors, such as infrastructure, IT, manufacture, and mineral process. He also hopes Indonesian entrepreneurs can invest in India considering that both countries have many similarities in economic development.
Indonesian Minister of Trade, Gita Wirjawan, also believes that the trade volume between both countries can increase because of the countries' spirit. The trade volume, he said, could increase through trade with trade or trade with investment. Currently crude palm oil (CPO) and coal still the prime Indonesian export commodity. But, he believes that soon Indonesia will export other commodities such as shoes.
Barang siapa yang mentaatiku berarti ia telah mentaati Allah, dan barang siapa yang mendurhakai perintahku, maka berarti ia telah mendurhakai Allah. Barang siapa yang mematuhi pemimpin berarti ia telah mematuhiku dan barang siapa yang mendurhakai pemimpin berarti ia telah mendurhakaiku(HR Muslim)