SBY: Economic crisis not yet over
Tuesday, 17 July 2012, 23:46 WIB
Komentar : 0
Republika/Adhi Wicaksono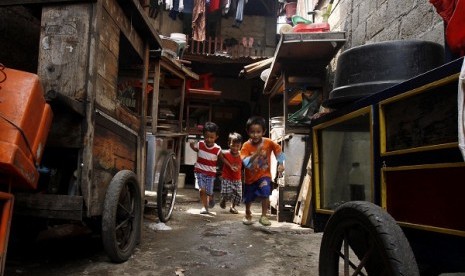 REPUBLIKA.CO.ID, SOLO - President Susilo Bambang Yudhoyono told the people here on Monday that the world economic crisis was not yet over and therefore they must never be off-guard. "The government will work hard to safeguard the security and growth of our economy," he said in his address at a commemoration event to mark the anniversary of Islamic youth organization GP Ansor.
President Yudhoyono also called on all central and regional government officials, businesses and the public to unite to face the present crisis which is still haunting the world. He said Indonesia`s economy was now still growing well and this must continue to be maintained.
He meanwhile claimed that the country`s economy had in the past eight years kept improving while unemployment and poverty has also continued to drop. He said however that it was not yet satisfying. "Our fellow countrymen are not yet satisfied and therefore we must continue reducing the poverty and unemployment further," he said.
Siapa saja yang telah kami angkat untuk mengerjakan suatu pekerjaan/jabatan kemudian kami telah memberikan gaji, maka sesuatu yang diterima di luar gajinya yang sah adalah ghulul (korupsi)((HR. Bukhari))