SBY: IMF predicts Indonesia to be top ten economic
Monday, 09 July 2012, 21:01 WIB
Komentar : 0
Republika/Wihdan Hidayat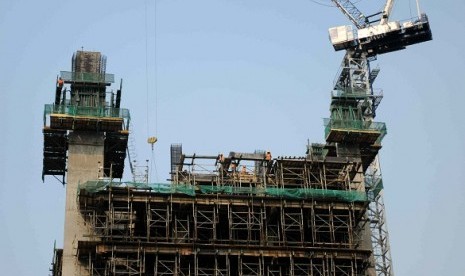 REPUBLIKA.CO.ID, JAKARTA - President Susilo Bambang Yudhoyono (SBY) said Indonesia was preparing to be the top ten economic superpowers in the world, especially in Gross Domestic Product (GDP) and purchasing power.
"IMF has predicted this. Indonesia will be bigger this year and years to come," President SBY said in ASEAN Latin Business Forum on Monday in Jakarta.
Indonesian economy, he continued, represented 40 percent of ASEAN economy. On global, Indonesia has been in top 15 of the largest economy, especially in GDP and purchasing power.
Indonesian economic fundamental is also strong, seeing on its effort to maintain its growth in 4.5 percent during 2008 crisis. Thus, several international rating agencies upgrade Indonesian status to Investment Grade.
President SBY also invites businessmen from every country, including Latin America, to invest in Indonesia. "The investment opportunity in infrastructure and industry development also increases through the implementation of Masterplan for the Acceleration and Expansion of Indonesia's Economic Development (MP3EI)," he said.
Ada seorang lelaki berkata kepada Nabi SAW: "Berilah aku nasihat!" Beliau menjawab: "Jangan marah" Orang itu berulangkali meminta supaya dirinya dinasihati, maka Rasulullah SAW tetap mengatakan: "Jangan marah!" (HR. Bukhari)