Govt: Bulog should buy rice at commercial price
Thursday, 20 September 2012, 19:44 WIB
Komentar : 0
animemiz.com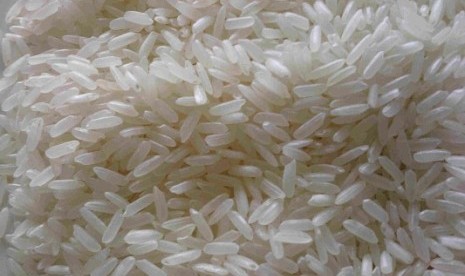 REPUBLIKA.CO.ID, JAKARTA - Govenment asked state-owned logistics agency Bulog to buy farmers` unhusked rice at a commercial price even though it is above the government-sanctioned price (HPP) level. Agriculture Minister Suswono said in Bogor, West Java, on Thursday that the price of unhusked rice was now higher than the government-sanctioned price, which has so far been the benchmark for Bulog to buy farmers` rice.
"As the price of rice is currently higher than the government`s HPP, farmers opt to sell their rice to the market rather than to Bulog. This has posed a constraint for Bulog in procuring farmers` rice," the minister said after opening a workshop on APEC (Asia-Pacific Economic Cooperation).
In its capacity as a state-owned company, Bulog has two systems adopted while purchasing farmers` rice, namely the public service obligation (PSO) system and the commercial system. This year, Bulog is expected to increase its rice stocks to 2 million tons but so far, its stock only reached 20 percent of the target.
The minister said that in his meeting with the Bulog president, the latter said that the state logistics` stocks reached the one million tons figure, while the Chief Economic Minister has said that rice stocks should reach the two million tons mark. "Nonetheless, we asked Bulog to optimize its purchase of rice from the farmers," the minister said.
Harta itu lezat dan manis, siapa yang menerimanya dengan hati bersih, ia akan mendapat berkah dari hartanya tersebut(HR Muslim)