Indonesia to host International Civil Engineering Conference
Friday, 17 August 2012, 17:23 WIB
Komentar : 0
Republika/Wihdan Hidayat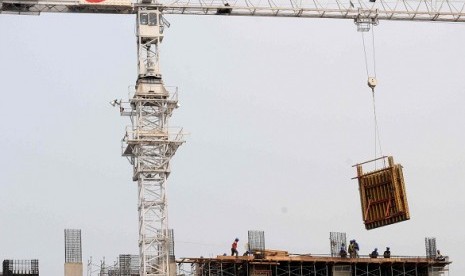 REPUBLIKA.CO.ID, YOGYAKARTA - Dozens of civil engineering experts from 14 countries will gather in Universitas Gadjah Mada Yogyakarta to attend the first International Sustainable Civil Engineering Structures and Construction Materials. The conference held on 11-13 September 2012 discusses on the development of environmental friendly construction.
"About 70 civil engineering experts from Indonesia, Japan, Germany, US, UK, Switzerland, Singapore, Taiwan, Thailand, Malaysia, Iran, Pakistan, Macedonia, dan Montenegro will attend this conference," a member of Organizing Committee (OC) of the Conference, Ali Awaludin, said recently.
The event is aimed to socialize and synchronize the information related to the latest research and achievement of civil engineering in the world as the technological and material development make some fascinating progress.
"The development of civil engineering in the world makes a great progress. It now focuses on the sustainable development. The conference will discuss on the concept of environmental friendly civil engineering, the use of renewable materials, and re-use the available materials," he said.
Allah melaknat orang yang menyiksa hewan dan memperlakukannya dengan sadis((HR. Bukhari))