Indonesia`s shipbuilding industry still dependent on imported components
Saturday, 11 August 2012, 00:55 WIB
Komentar : 0
Antara/Dedhez Anggara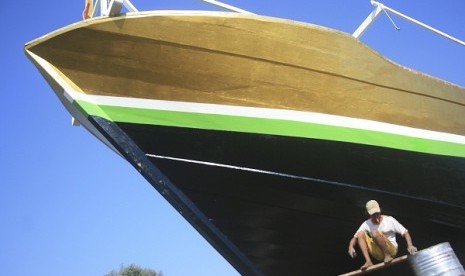 REPUBLIKA.CO.ID, BATAM - Indonesia`s shipbuilding industry could not grow as expected because of heavy dependence on imports for components, the association of shipbuilding and offshore industry said. Local component makers could provide only 35 percent of the components needed by the country`s shipbuilding industry, Norvirwan S Said, an official of the association said.
The country needed a strong component industry to support shipbuilding industry, Norvirwan said here on Friday. The country shipbuilding industry was less competitive because of the heavy dependence on imports for components, he added. He said imports are still needed for boilers, pumps, electric cables, transformers, battery chargers.
He said China, South Korea and Japan are major shipbuilding countries in the world mainly because of the support from their strong component industry. "Indonesia has 250 shipyards, but they could produce only small vessels," he said.
Dan orang-orang yang beriman serta beramal saleh, mereka itu penghuni surga, mereka kekal di dalamnya. (QS Al-Baqarah [2]:82)