Saudi Arabia and Pakistan, the main destinations for some commodities
Saturday, 04 August 2012, 23:57 WIB
Komentar : 0
earthfirstnews.wordpress.com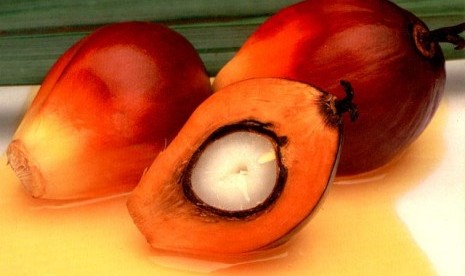 REPUBLIKA.CO.ID, JAKARTA - Saudi Arabia and Pakistan become the biggest destination of non-oil and gas export from Indonesia in January-June 2012. "The export value reaches respectively 947.5 million USD and 757.48 million USD," the Minister of Trade, Gita Wirjawan said on Friday.
The main export commodities from Indonesia to both countries are automotive products, palm oil, coal, and areca nuts. Meanwhile, other next countries with the export volume after those countries are Kenya, Finland, and Djibouti.
Gita said the Indonesian non-oil and gas export volume in the first semester of 2012 reaches 76.826 million USD. Mineral fuel contributes to the biggest number in around 13.955 million USD. Animal fats and vegetable oil sit on number two with the volume in around 10.245 million USD.
The export growth in the first semester of 2012 is decreased in 1.76 percent than that of last year. Gita assessed the decreasing was caused by the declining of traditional market demand in Europe, US, Japan, and China.
Seseorang bertanya kepada Rasulullah SAW Islam manakah yang paling baik? Rasulullah bersabda: Memberikan makanan, mengucap salam kepada orang yang engkau kenal dan yang tidak engkau kenal. (HR Muslim)