SBY: Business cooperation must benefit country
Friday, 03 August 2012, 22:00 WIB
Komentar : 0
Republika/Wihdan Hidayat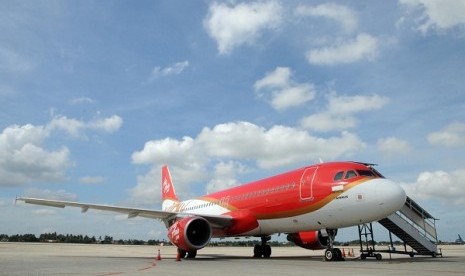 REPUBLIKA.CO.ID, BANTEN - Indonesian President Susilo Bambang Yudhoyono has called on businesses to also consider benefits for the country when making cooperation deals. He said on Thursday that the government fully supports domestic companies seeking cooperation for expansion.
"I advise them to conduct negotiations for cooperation that would really benefit the country," he said after presiding over a coordination meeting on transportation and public works at the office of airport operator PT Angkasa Pura II.
Regarding recent reports on cooperation deal between Batavia Air and Air Asia President Yudhoyono said that such strategy to expand their business was acceptable as long as the deal did not against any Indonesian regulation. "To my knowledge the acquisition of Batavia Air by Air Asia process has been carried out. Actually according to Law Number 1 of 2009, any cooperation the majority shareholder should remain in the hands of the domestic party. I have checked and it seemed their agreement documents have not reached the transportation minister. Certainly the minister would check it with the existing laws and consider the real benefit of the cooperation for our people," he said.
Earlier the country`s air transportation industry was surprised by news of Air Asia acquiring Batavia Air at a cost of 80 million USD. The acquisition is done by AirAsia through AirAsia Berhad (a Malaysian company) and PT Fersindo Nusaperkasa (the majority shareholder of PT Indonesia AirAsia).
"Orang munafik adalah orang yang banyak mencela, dan merasa dirinya lebih baik dibandingkan saudaranya"((HR Tirmidzi))