Hatta: Capitalism is not the answer for prosperity
Monday, 23 July 2012, 22:18 WIB
Komentar : 0
Reuters/Alessandro Garofalo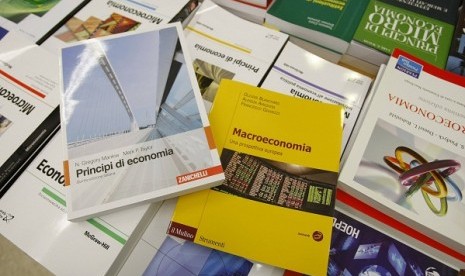 REPUBLIKA.CO.ID, BANDUNG - The Coordinating Minister of Economy, Hatta Rajasa, said the western type of capitalism was not the answer for economic prosperity. He argued that the countries suffering crisis were those which implemented the system.
In 1961, World Bank predicted 101 countries in the world would be developing on the next three decades. But, only 11 countries can sustain until today. It, he said, was because the countries believed in capitalism.
"Why some countries in the world cannot raise the standard of their nation and are affected by the crisis? I believe that it is because of some external factors such as injustice in global economy as an impact of capitalism," Hatta said on Sunday in Bandung. While the internal factors, he said, were the state's failure on building infrastructure, agriculture, and giving protection to the poor.
Meanwhile, in Islam, economy is identical with justice. He said that Islamic based economy attracted developed countries, such as UK, Hong Kong, and China. "The world is seeking sustainable and balance economy. It is available in Islam, I do not believe on free market economy. We must open and prepare human resources, infrastructure, and agriculture," he said.
Buta yang paling buruk ialah buta hati.((HR. Asysyihaab))