UK holds media training for Indonesian Army
Monday, 23 July 2012, 19:49 WIB
Komentar : 0
crossed-flag-pins.com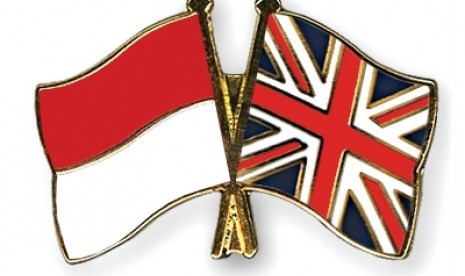 REPUBLIKA.CO.ID, JAKARTA - UK Ministry of Defense holds five-day media training for Indonesian National Army to give the understanding on media performance in modern era. The British Deputy Ambassador to Indonesia, Rebecca Razavi, said on Monday that media was an important component to build democracy. It also has the power to change public opinion.
"I am glad that UK and Indonesia can cooperate in developing the skills of Indonesian National Army members on media operational," she said on the press release. She added that the training program, conducted in Royal Military Academy Sandhurst, was a positive way for the army to work with modern media.
The Head of Information Center of Indonesian National Army, Iskandar Sitompul, said human resources were important in the development of Indonesian National Army. He explained that the army members must accurately respond to every event.
"The training program can increase their ability on transforming army performance," he said.
Buta yang paling buruk ialah buta hati.((HR. Asysyihaab))