Ulamas to influence people to curb inflation
Thursday, 12 July 2012, 23:43 WIB
Komentar : 0
Republika/Wihdan Hidayat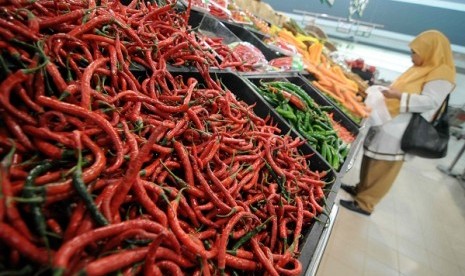 REPUBLIKA.CO.ID, SEMARANG – Muslim clerics or ulamas could influence people's behavior to curb inflation, a senior official of Indonesian central bank said. Hence, Bank Indonesia branch of Semarang works together with ulamas to encourage people in saving their money before the fasting month which is expected to start next week.
"Inflation is not only caused by the supply, but also by over consumption. We hopefully can control it through public expectation side by cooperating with ulama," said the Head of Bank Indonesia's branch in Region V (Central Java and Yogyakarta), Joni Swastanto, on Wednesday.
"We ask ulama to influence people not to excessively stockpile the goods. Ulama could deliver the message during Friday sermon," he said. Inflation often occurs before holiday season and fasting month.
BI has also cooperated with Indonesian Council of Ulama (MUI), the Board of Mosque, and related departments. Besides in Semarang, BI plans to ask other ulama in Central Java and Yogyakarta to actively encourage people to anticipate inflation. Central Java suffered the inflation on 0.67 percent in June 2012. The consumer price index (CPI) came in at 129.34 point, up from 128.48 point in May.
"Orang munafik adalah orang yang banyak mencela, dan merasa dirinya lebih baik dibandingkan saudaranya"((HR Tirmidzi))