Indonesia needs investment of 9 billion USD in electricity
Friday, 29 June 2012, 21:07 WIB
Komentar : 0
Antara/Rosa Panggabean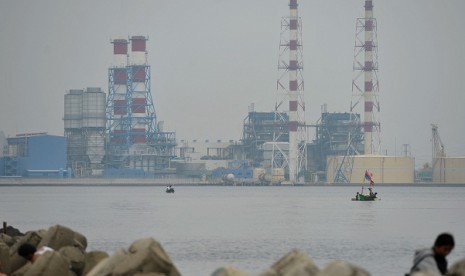 REPUBLIKA.CO.ID, JAKARTA - Indonesia should increase the capacity of power plant in around 55.8 Giga Watt (GW) until 2020 for the supply of smelter industry. State electricity (PLN) will build 56.1 percent of them or in around 31.4 GW. The private participation is planned in about 24.5 GW or 43.9 percent.
The Committee of Electricity in Indonesian Chamber of Commerce, Ali Herman Ibrahim, said government and private company should support the additional power. "It is a good opportunity for the private to get involved," Ibrahim said.
If the investment is in around 1,700 USD/KW, Indonesia needs 5.34 billion USD from PLN per year. Then, the private can participate in about 4.17 billion USD per year.
But, he said the investment would be less promising than other industries. "The financing scale is very big. Besides, the ability of engineering, manufacturing, and construction of national private technology is still limited. Neither are the human resources," he said.
Harta tidak akan berkurang dengan sedekah. Dan seorang hamba yang pemaaf pasti akan Allah tambahkan kewibawaan baginya(HR. Muslim, no. 2588)