Govt debt reaches 1.9 tln IDR
Friday, 29 June 2012, 20:44 WIB
Komentar : 0
Republika/Wihdan Hidayat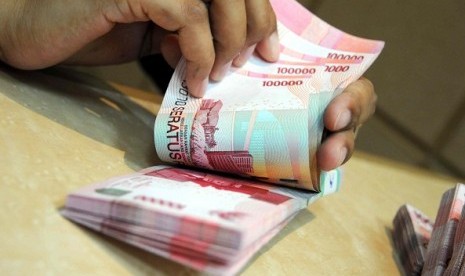 REPUBLIKA.CO.ID, JAKARTA - The Indonesian government`s debt has reached 1,994.14 trillion IDR, as of May 31, 2012, compared with 1,803.49 trillion IDR a year earlier, according to the Finance Ministry. "The 2012 debt consists of foreign debts worth 639.88 trillion IDR, domestic debts worth 1.15 trillion IDR, and state debt securities worth 1,304.26 trillion IDR," the ministry`s director of debt strategy and portfolio, Scenaider CH Siahaan said on Friday.
However, he added, the government`s debts were well managed, with the debt-to-gross domestic product (GDP) ratio reaching 24 percent, which was one of the lowest among developed and developing nations. "The ratio indicates that Indonesia still has the capability to meet its obligations to creditors," Scenaider stated.
Director General of Debt Management at the Finance Ministry Rahmat Waluyanto said the government`s foreign debts had continued to reduce over the past six years, while the total amount of state bonds issued during the same period had been increasing. "The rupiah-denominated debt securities issued until May 2012 reached 1,057.52 trillion IDR, compared with 992.03 trillion IDR a year earlier," he pointed out.
Rahmat said the value of state debt securities continued to increase, which offset budget deficit and helped in repayment of foreign debts. "The value of state debt securities has increased because our state budget still records a deficit and we repay foreign debts using proceeds from the issuance of state debt securities," he explained then added, "If the state budget did not record a deficit, the government would not increase the amount of loans and would continue to issue state bonds."
Hadis riwayat Abu Musa ra., ia berkata: Aku pernah bertanya: Wahai Rasulullah, Islam manakah yang paling utama? Rasulullah saw. bersabda: Orang yang kaum muslimin selamat dari lisan dan tangannya. (HR Muslim)