Wow... Online game business is promising in Indonesia!
Thursday, 28 June 2012, 19:08 WIB
Komentar : 0
Antara/R Rekotomo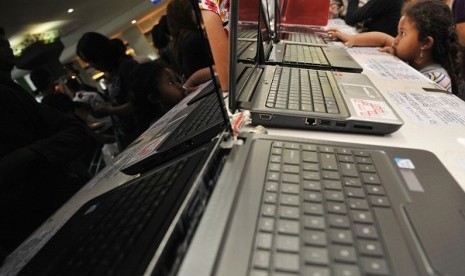 REPUBLIKA.CO.ID, JAKARTA - In the last two years, online game business in Indonesia grows fast and predicted to grow bigger until the next five years as internet is getting more accessible. More importantly, the business is also supported by the big population in Indonesia.
The Acting Director of Asiasoft, Suyudi Koeswanto, said on Thursday, the big community of gamer in Indonesia attracted the publishers of online game to open their business in Indonesia. The foreign publishers are ready to compete with the local ones, while Indonesian gamers are also delighted with the ranging variant of online game.
The Indonesian growing economy drives the publishers optimistic to invest more in Indonesia. Asiasoft, the biggest online game publisher in South East Asia, is also attracted due to the same reason. The Thailand company launch Valiance of Valiant Arms (AVA) in Indonesia with the genre of Massive Multiplayer Online First Person Shooter (MMOFPS). Asiasoft also has branches in five countries, Vietnam, Malaysia, Philippine, Indonesia, and Singapore.
Orang-orang yang beriman dan berhijrah serta berjihad di jalan Allah dengan harta, benda dan diri mereka, adalah lebih tinggi derajatnya di sisi Allah; dan itulah orang-orang yang mendapat kemenangan.(QS At Taubah ( 9:20))