Africa wants to improve its image in Indonesia
Friday, 22 June 2012, 19:27 WIB
Komentar : 0
winteryknight.wordpress.com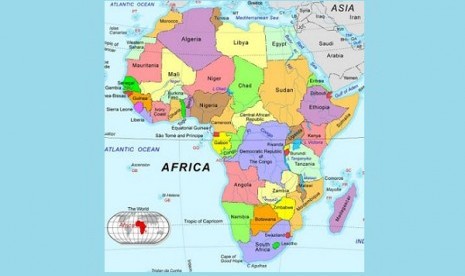 REPUBLIKA.CO.ID, JAKARTA - African countries want to improve their image in the eyes of Indonesians, Dean of African Ambassadors` Union in Jakarta and Zimbabwean Ambassador to Indonesia Aice Mageza said here on Thursday. "During the past years African countries have always been associated with the image of poverty and conflict. But Africa has changed. We have an enormous natural resources and beautiful tourism objects that Indonesians should know," she said during a dinner reception at her residence in South Jakarta.
On the occasion, the ambassador also emphasized the importance of Indonesian journalists to inform the public about positive image of African countries. Meanwhile, Indonesian senior journalist Parni Hadi who attended the reception said Africa is a continent of future with many potential in it.
He expressed regret over the fact that many Indonesians still have negative impression about African countries, while Indonesia and African countries have actually had good relations since the Asia-Africa Conference in 1955. "In this connection, journalists need to play a role in disseminating information (on the good image of African countries) and bridging African and Indonesian people to know each other," he said.
The reception also witnessed the launch of Indonesian Journalist Association with Concern to African Issues. African Ambassador`s Union in Jakarta is comprised of Ambassadors from Zimbabwe, Somali, Mozambique, South Africa, Libya, Algeria, Egypt, Sudan, Tunisia, Nigeria, Senegal and Morocco.
Pulanglah pada istrimu, bila engkau tergoda seorang wanita (HR Muslim)