Indonesia eyes the role as Asian sukuk hub
Tuesday, 19 June 2012, 23:19 WIB
Komentar : 0
Republika/Wihdan Hidayat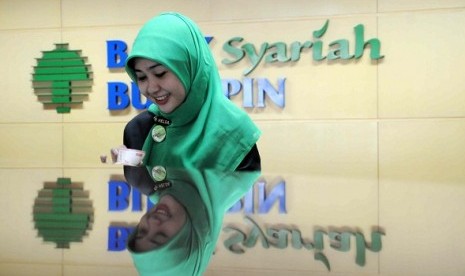 REPUBLIKA.CO.ID, JAKARTA - Government is expected to develop Indonesian sukuk market and boost Indonesian role as a hub for Asian sukuk. The project sukuk for infrastructure financing is planned to be issued on the second semester.
The Director General of Debts Management in the Ministry of Finance, Rahmat Waluyanto, mentioned that issuing local currency sukuk is among government's measures to improve Indonesian sukuk market.
"Besides that, we can use state sukuk as monetary instrument and source of IDR," Waluyanto said on Monday.
Also, the issuing sukuk can support the asset management of Islamic insurance (Takaful) and Islamic pension fund with supporting structure. "The management of hajj financing also can be placed in sukuk," he added. With that, a new function of sukuk trade will be created.
The fund can be used to finance the ministerial and institutional projects, while national project in infrastructure will be financed by project financing sukuk. The development of sukuk instrument is aimed to improve Islamic financial market in Indonesia. The capitalization of Islamic capital market in Indonesia is currently around 33.9 percent of the national one, while Malaysia reaches 62.9 percent.
Meanwhile, the market share of Islamic banking asset in Indonesia is only 4.2 percent of national banking. The number is far below Malaysia, in which reaches 20 percent.
"The total of Indonesian Islamic finance is only 23.1 percent from Gross Domestic Product," he said.
Reporter : Fitria Andayani/Friska Yolandha/Satya Festiani
Redaktur : Yeyen Rostiyani
Siapa yang mengambil hak orang lain walau sejengkal tanah akan dikalungkan hingga tujuh petala bumi(HR Bukhori-Muslim)