Indonesia seeks cooperation on some projects in Iraq
Monday, 18 June 2012, 23:00 WIB
Komentar : 0
Reuters/Heinz-Peter Bader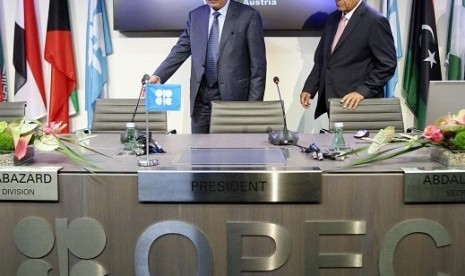 REPUBLIKA.CO.ID, JAKARTA - Five Indonesian State-owned enterprises explore the possibility to do some projects in Iraq. Those enterprises were State electricity (PLN), Pertamina, Hutama Karya, Wijaya Karya, and Adhi Karya, the Head of Fuel and Gas Division in PLN, Suryadi Mardjoeki, said on Monday.
The enterprises have visited Iraq for further discussion. "This is promising," he said.
Mardjoeki also said that PLN had targeted some projects on operation and maintenance of power plant. He is optimistic that Iraq will welcome Indonesia to invest there.
Meanwhile, Wijaya Karya also eyed some projects in high-rise building in Iraq, the Executive Director of Wijaya Karya, Bintang Perbaya, said. "We sent team to go to Iraq," he said. A project of high-rise building would need at least 500 billion IDR of investment, he predicted.
Sesungguhnya Allah sekali-kali tidak akan mengubah sesuatu nikmat yang telah dianugerahkan-Nya kepada sesuatu kaum, hingga kaum itu merubah apa yang ada pada diri mereka sendiri, (( QS.An Anfaal 8 : 53 ))