BI to keep monitoring European crisis
Sunday, 17 June 2012, 00:00 WIB
Komentar : 0
Reuters/Supri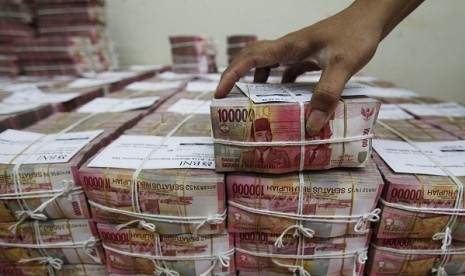 REPUBLIKA.CO.ID, JAKARTA - Bank Indonesia (BI) said it would keep monitoring the European crisis particularly in the lead-up to the Greek elections on June 17. "We will keep monitoring the impact of the crisis in Greece and Spain on the Indonesian economy," executive director of the central bank`s economic research and monetary policy directorate, Perry Warjiyo said on Friday.
Actually, the impact of the European crisis on the Indonesian economy had been felt since the past few months, including pressure on the rupiah`s exchange rate against the US dollar, he said. But he added that not only the rupiah but also a number of foreign currencies including the Korean won and the Malaysian ringgit had weakened against the US dollar.
"We expect there will be resolution in Europe soon. So the impact (of the European crisis) on the weakening of emerging markets` currencies can be reduced," he said.
Bank Indonesia Governor Darmin Nasution said earlier in the day the central bank had prepared anticipatory measures which might be needed in case the European crisis was worsening. "We will increase supply of foreign currencies in the market to meet demand as part of efforts to stabilize the rupiah`s exchange rate," he said in a press release.
Besides intervening in the market, he said BI would also buy state securities in the secondary market to stabilize the rupiah and issue foreign currency term deposits and develop a number of other foreign currency transaction instruments. Darmin said the direct impact of the European crisis on Indonesian corporations and banks have so far been limited. To increase foreign currency supply, Bank Indonesia had also started auctioning foreign currency term deposits and preparing hedging instruments.
"Hai orang-orang yang beriman, janganlah sekumpulan orang laki-laki merendahkan kumpulan yang lain, boleh jadi yang ditertawakan itu lebih baik dari mereka."((Hujuraat 49:11) )