Clerics hold key to settle Sampang conflicts
Saturday, 01 September 2012, 23:49 WIB
Komentar : 0
Republika/Agung Supriyadi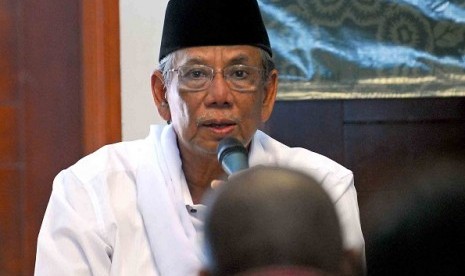 REPUBLIKA.CO.ID, MALANG - An influential Islamic leader said clerics hold the key to settle the conflicts between Sunni and Shiite Muslims in Sampang Madura. Former chairman of the Nahdatul Ulama (PBNU), the country`s largest non political Islamic organization, Hasyim Muzadi, said on Saturday Madura Muslims tend to obey clerics more than the teaching of the Holy Book.
A fresh conflict broke on Sunday last week between the two Islamic groups with mobs of Sunni Muslims attacking Shiite students and teachers. A Shiite follower was reported killed and at least two dozens of houses of the Shiite families in the village of Nangkernang were burned forcing hundreds of the minority Muslim group to flee the neighborhoods. The conflict rooted from personal dispute.
Clerics were highly respected as leaders by the local people, therefore, they played a key role to bring and maintain peace among the two groups in Madura, Muzadi said. The clerics needed to be backed up by giving them any information necessary to end the long feud between the two groups, he added.
Muzadi warned Shiite as a minority to respect the majority Sunni to prevent further conflict. Leaders of a group should not try to persuade members of other group to join them so that each group could grow peacefully side by side, he added. "Clerics should serve to give enlightenment and good and right guidance and arguments without violence. Violence would only hardened minority group," he said.
Poor police as well as military intelligence has been blamed for the renewed conflict in Sampang. President Susilo Bambang Yudhoyono also said that intelligence failure contributed to the fresh conflict.
Barangsiapa mengobati sedang dia tidak dikenal sebagai ahli pengobatan maka dia bertanggung jawab((HR. Ibnu Majah))