Indonesia to have halal tourism
Saturday, 01 September 2012, 18:49 WIB
Komentar : 0
Republika/Aditya Pradana Putra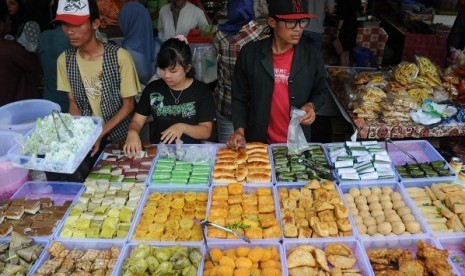 REPUBLIKA.CO.ID, JAKARTA - Indonesia is preparing halal tourism package to attract Muslim tourists from all over the world. Ministry of Tourism and Creative Economy is establishing national culinary working group.
The Director of Special Interest Tourism and MICE, Achyarrudin, said the group was tasked to consider the halal status of food and tourism. "We will consult to the data to Indonesian Board of Ulama (MUI)," Achyar said on Friday.
The first step of the discussion of halal tourism is considering the standard menu to be the icon of national food. Then, they will consul to MUI to determine the halal standard. With this halal tourism, Indonesia is ready to compete with Malaysia, Thailand, Singapore, and Philippine, which also offer halal tourism.
Hai Bani Israil, ingatlah akan nimat-Ku yang telah Ku-anugerahkan kepadamu dan Aku telah melebihkan kamu atas segala umat. (QS. Al-Baqarah [2]:122)